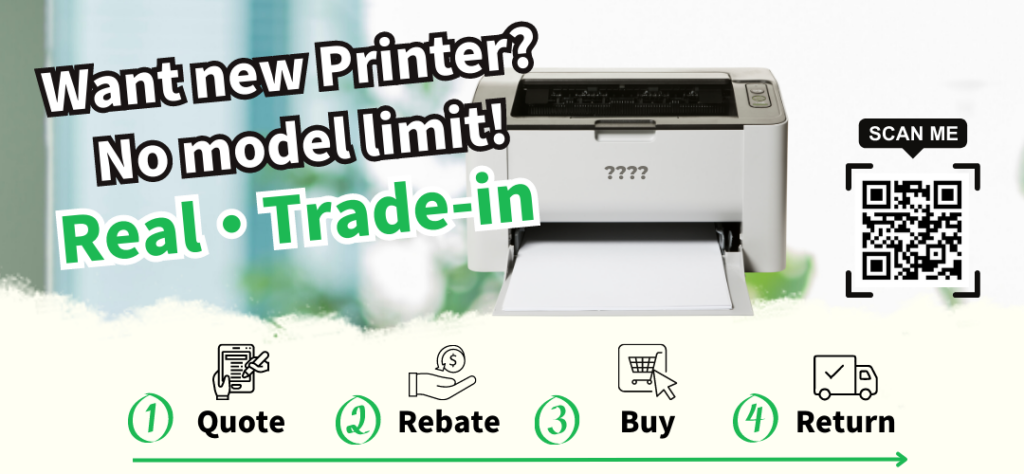 Online Printer Trade-in Program ‧ No brand & model limit!
Trade-in old printer can be turned into a rebate? Mr. Print cooperates to provide you with the best recycling service. Come to Mr. Print eShop for the simple trade-in steps; you can easily recycle the old printer and exchange it for a rebate as soon as possible!
Online Trade-in quote
You can fill in and submit your old printer profile today, and our specialists will process your application and provide a quote within 1-2 business days.
Free & Fast Collection
We collect your old printer when your new printer is delivered, so you don't have to spend extra time and money waiting for other recyclers to do it for you.
No limit to brand & model
We will not limit the brand and model of the new printer you want to buy. This is a way for our company to support environmental recycling, which is different from the sales promotion of printer vendors.
---