LABEL PRINTING
Create durable and versatile labels custom-made for a range of sectors. From retail to manufacturing, telecom to hotel management, Mr. Print's label printing technologies are built to perform various applications, whatever business you're in.
Retail
Let's do retail that's right for the now of retail. Let's scale and energize your strategy with a digital backbone that unifies your teams, informs priorities, and drives results.
Warehouse and Distribution
Warehouse and Distribution
Improve, optimize, and orchestrate warehouse workflows with the operational visibility that ensures every worker and asset is visible, connected, and optimally utilized.
Healthcare
Give your team more power to solve things efficiently. Gain more time for care with solutions developed with nurses and clinicians at the center.
Manufacturing
Get the agility you need to drive greater performance on the plant floor with real-time insights that connect and enable your workforce.
Transportation and Logistics
Transportation and Logistics
Make smarter decisions and ensure flawless fulfillment with solutions that connect and optimize your warehouse, fleet and delivery, and yard and terminal processes.
Energy and Utilities
Give your field workers the tools they need to stay on time and on task, while surrounded by an ecosystem of support so they can perform unfazed by the unexpected.
Government
Transform your agency to maximize operational awareness, streamline asset management and make data-backed decisions to deliver value to your nation or community.
Banking
Deliver branch efficiency effectiveness, and productivity with a unified, mobile-first platform that ensures the right people are in the right place, working on the right activities, at the right time.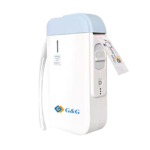 Label Tape Width: 15mm
Connection: Bluetooth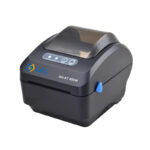 Label Tape Width: 30mm-80mm
Connection: USB2.0+WiFi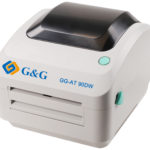 Label Tape Width: 30mm-102mm
Connection: USB2.0+WiFi
| | | | |
| --- | --- | --- | --- |
| Color | Width-(mm) | Length(M) | Spec. (PCS/roll) |
| Fancy Star | 15 | 30 | 230 |
| Fancy Star | 15 | 50 | 150 |
| Pink Bow | 15 | 30 | 230 |
| Pink Bow | 15 | 50 | 150 |
| Dancing Streamers | 15 | 30 | 230 |
| Dancing Streamers | 15 | 50 | 150 |
| Pink Stripes | 15 | 30 | 230 |
| Pink Stripes | 15 | 50 | 150 |
| Sugar Granules | 15 | 30 | 230 |
| Sugar Granules | 15 | 50 | 150 |
| Romantic Heart | 15 | 30 | 230 |
| Romantic Heart | 15 | 50 | 150 |
| Pink dots | 15 | 30 | 230 |
| Pink dots | 15 | 4M | Continuous |
| Pink dots | 15 | 50 | 150 |
| Summer Peach | 15 | 30 | 230 |
| Summer Peach | 15 | 4M | Continuous |
| Summer Peach | 15 | 50 | 150 |
| Gorgeous Summer Flowers | 15 | 30 | 230 |
| Gorgeous Summer Flowers | 15 | 4M | Continuous |
| Gorgeous Summer Flowers | 15 | 50 | 150 |
| Flamingo | 15 | 30 | 230 |
| Flamingo | 15 | 4M | Continuous |
| Flamingo | 15 | 50 | 150 |
| Cute Cat | 15 | 30 | 230 |
| Cute Cat | 15 | 4M | Continuous |
| Cute Cat | 15 | 50 | 150 |
| Colorful Flags | 15 | 30 | 230 |
| Colorful Flags | 15 | 4M | Continuous |
| Colorful Flags | 15 | 50 | 150 |
| Halloween Bat | 15 | 30 | 230 |
| Halloween Bat | 15 | 4M | Continuous |
| Halloween Bat | 15 | 50 | 150 |
| Lanterns and festoons | 15 | 30 | 230 |
| Lanterns and festoons | 15 | 4M | Continuous |
| Lanterns and festoons | 15 | 50 | 150 |
| Sky Blue | 15 | 50 | 150 |
| Bright Yellow | 15 | 50 | 150 |
| Sakura Pink | 15 | 50 | 150 |
| Lavender Purple | 15 | 50 | 150 |
| Mint Green | 15 | 50 | 150 |
| Fresh Green | 15 | 50 | 150 |
| Vibrant Orange | 15 | 50 | 150 |