Featured recommendation: Brother HL L2375DW
| | |
| --- | --- |
| Model | Brother HLL2375DW |
| Function | Net printing |
| Connect | WiFi, USB, Ethernet |
| Printing speed | 35ppm |
| Double-sided printing | Fully automatic |
| Following machine toner cartridge | 1200 pages |
| Maintenance | 1 year onsite + 2 years bring-in warranty |
| Price | $998 |
Comment: The quality of the printers launched by the Japanese brand Brother has always been guaranteed. In recent years, Brother's monochrome printers have been among the top three in the market share, showing the confidence of customers in the brand. For entry-level black-and-white printers, Brother HL L2375DW has all the functions and the price is attractive. If customers want to reduce printing costs, they can consider using replacement toner cartridges with reliable compatibility. This is one of the important reasons why Brother products are popular among users.
| | | | | |
| --- | --- | --- | --- | --- |
| | Model | Number of printable pages | Price | Average cost per page |
| Original toner cartridge | TN2480 | 3000 | $515.00 | $0.17 |
| Substitute toner cartridge | TB-TN2480 | 3000 | $250.00 | $0.08 |
Featured recommendation: Brother HL L2375DW
Best budget: Pantum P3300DW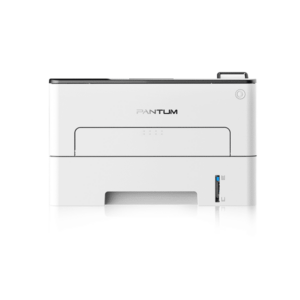 Comment: The brand PANTUM has its 10th anniversary this year, but it is still a global printer brand. A young competitor, in recent years, it has achieved certain results in the global market with its value-for-money price and easy-to-use functions. The price of PANTUM P3300DW is very good, and the subsequent original printing cost price is even close to the cost of replacement toner cartridges of the same level of Brother, HP, Fuji Xerox. If the user wants to buy a low-cost and reliable black and white document printer, P3300DW Definitely suitable for you.
Featured recommendation: Brother HL L2375DW
Efficient promotion: Fuji Xerox DocuPrint P285dw
Comment: The Fuji Xerox brand has always been an enterprise-level printer guarantee. From software to hardware, DocuPrint P285dw can retain Fuji Xerox's high efficiency and reliability. Although the price is higher than that of competitors at the same level, this brand can always give users full confidence.
進階推介HP LaserJet Pro M404DW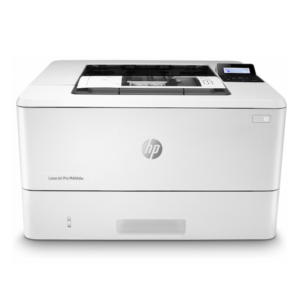 評語: HP 一直都是打印機界的市埸領導者,從技術到產品的種類,總能夠找到適合的型號。HP LaserJet Pro M404dn在這四台打印機中是比較進階的型號,所以機價比較高是合理的,打印速度較高,內存記憶體更大,適合更多用家共同使用。而且10,000頁的高容量碳粉盒設計,使到中高印量的用家更能節省打印成本和更換碳粉的次數。。*由於該型號的代用碳粉盒不含晶片,用戶需要自行更換或通知Mr.Print 更換。
Model
Brother HLL2375DW
Function
Net printing
Connect
WiFi, USB, Ethernet
Printing speed
35ppm
Double-sided printing
Fully automatic
Following machine toner cartridge
1200 pages
Maintenance
1 year onsite + 2 years bring-in warranty
Model
PANTUM P3300DW
Function
Net printing
Connect
WiFi, USB, Ethernet
Printing speed
33ppm
Double-sided printing
Fully automatic
Following machine toner cartridge
1500 pages
Maintenance
1 year onsite + 2 years bring-in warranty
Price
$688
Model
Number of printable pages
Price
Average cost per page
Original toner cartridge
TL410X
3000
$450.00
$0.15
Original toner cartridge
TL410H
6000
$720.00

$0.12

Model
Brother HLL2375DW
Function
Net printing
Connect
WiFi, USB, Ethernet
Printing speed
35ppm
Double-sided printing
Fully automatic
Following machine toner cartridge
1200 pages
Maintenance
1 year onsite + 2 years bring-in warranty
Model
Fuji Xerox DocuPrint P285dw
Function
Net printing
Connect
WiFi, USB, Ethernet
Printing speed
34ppm
Double-sided printing
Fully automatic
Following machine toner cartridge
3000 pages
Maintenance
1 year home visit
Price
$1,399
Model
Number of printable pages
Price
Average cost per page
Original toner cartridge
CT202877
3000
$588.00
$0.20
Substitute toner cartridge
TB-CT202877
3000
$360.00

$0.12

型號
HP LaserJet Pro M404dn
功能
淨打印
連接
USB, Ethernet
打印速度
38ppm
雙面打印
全自動
跟機碳粉盒
3000頁
保養
1年上門
價錢
$3,472
型號
可打印頁數
價格
平均每頁成本
原裝碳粉盒
HP 76A (CF276A)
3000
$891.00
$0.30
原裝碳粉盒
HP 76X (CF276X)
10000
$1,866.00
$0.19
代用碳粉盒
TB-CF276X*
10000
$480.00

$0.05